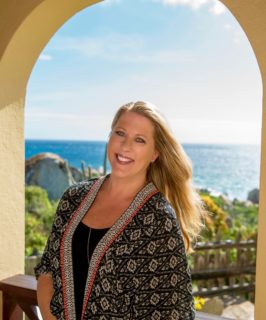 Christi Maddox
Property Manager
Christi Maddox is originally from Atlanta, GA and is excited to be living her personal and professional dreams today on Virgin Gorda. Christi studied Marketing at the University of Georgia and then built a successful career in Event Planning and Sales. Growing up she often traveled to the Caribbean with her family for holiday vacations and was taken by the warmth and beauty the islands offered. In 2009, she followed her love of the beach to Turks and Caicos to be the General Manager of a boutique resort community located on a remote island.
After a successful six years in TCI while taking time off to travel, she found Nature's Little Secret. Immediately sold that Virgin Gorda possessed the perfect combination of beauty, friendly people and nature she knew it would be her next home. As the new owner of Villas Virgin Gorda, Christi brings her "Southern Hospitality" and ability to communicate, understand & match each client to the perfect vacation home at Villas Virgin Gorda.
Christi is thrilled to be the host of your dream vacation and looks forward to welcoming you to her island home!
When she is not working, Christi enjoys international travel and playing with puppies.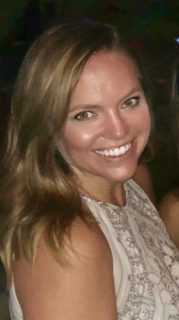 Candice Hopkinds
Property Manager
Like Christi, Candice is keen on southern hospitality as she hails from Paris, Tennessee. Entertaining in the south is important and Candice wants to share her hospitality with the guests at Villas Virgin Gorda. In her life state side, she was in sales operations working for a pharmaceutical company crunching numbers, running reports and doing whatever else data analyst do. While in Nashville she fell in love, ran away with him to the BVI, and discovered a passion for hospitality. When she isn't welcoming guests she loves to island hop, play fetch with her pup Ryder on the beach and plan her wedding with her fiancé.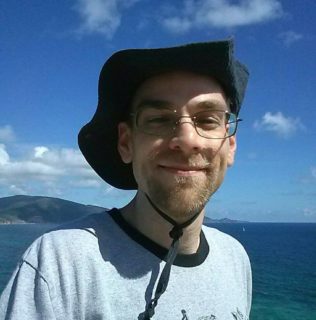 Loren Dietz
Maintenance Controller
Loren Dietz is from Atlanta, GA and is happy to start a new adventure in Virgin Gorda. He is leveraging his background in information technology to modernize Villas Virgin Gorda. Loren brings his skills to improve and manage Villas Virgin Gorda's website and online presence while learning new skills to maintain pools on the island.