As the summer rental season approaches we are reminded that many of the island's visitors will be families with children.  For those families that like to add an educational experience to their vacation's itinerary the Virgin Gorda Copper Mine is a great spot for a scenic hike.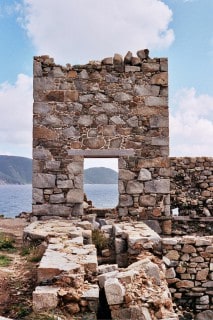 The Copper Mine is an 18.4-acre national park containing the ruins of an abandoned 19th-century copper mine.  First built by miners from Cornwall England in the 1830's, the Copper Mine's remains are located on a site that had previously been mined by Amerindians and Spaniards.  Located on a scenic cliff face perched above the Caribbean Sea, the ruins feature parts of the Copper Mine's original smoke stack and engine house.
Mine Hill is also a habitat for White-Tailed Tropicbirds (http://en.wikipedia.org/wiki/White-tailed_Tropicbird) that nest in the rocky cliff crevices below the mine.  Departing from their seaside nests, they dive from incredible heights to extract fish from the sea below.